Do you spend money on expensive commercial games ? . Do you know there are great first person shooter pc games for free .I will show you my favorite collection of high quality free and open source FPS games .There is no demos in this list ,just full games !
AssaultCube
AssaultCube is a multiplayer, first-person shooter free pc game, based on the CUBE engine.Taking place in realistic environments, with fast, arcade gameplay, it's addictive and fun! ,Its very similar to counter strike . it's low-latency and can even run over a 56Kbps connection.
AssaultCube is available for Windows,Linux and Mac .
Even if you have an old hardware it will work smoothly .
Features:
-CUBE engine graphics.
-Single-player bot system.
-Low latency, it can even run across a 56Kbps dial-up connection!
-Lightweight size, only 40MB to download, plus additional maps average 20KB each!
-Does not require new hardware ,it can run on(Pentium III and above).
-Officially runs on most major systems, and maybe even some non-major ones?
-Has a built in, in-game map editor to help players create their own maps and allows for
-co-operative editmode in realtime with others!
-Source code is available so you can edit the game if know programing.
-Supports recording of your game by the "demo" system.
-Contains 12 multiplayer game modes, including: Deathmatch, Survivor, Capture the Flag, Keep the Flag, Hunt the Flag, Pistol Frenzy, Last Swiss Standing & One-Shot One-Kill (plus team versions of these modes).
-Comes pre-packaged with 26 different maps!
Download AssaultCube
Sauerbraten
Sauerbraten is a free multiplayer/singleplayer first person shooter .Sauerbraten in one of the best free pc games uses Cube2 wich is a major redesign of the Cube FPS .
It has many multiplayer gameplay modes, most in teamplay variants as well: deathmatch, instagib, efficiency, tactics, capture (domination/battlefield style), CTF (capture the flag), coop edit .
Singleplayer includes two modes: DMSP (fight a monster invasion on any DM map), classic SP (progression driven SP like other games) .
You can edit map/geometry dynamically in-game, to create fun gameplay .
Download Sauerbraten
OpenArena
OpenArena is a stand-alone multiplayer pc game + bots.
The current supported gamemods are as follows:
- Free for All
- Team Deathmatch
- Tournament
- Capture the Flag
- One Flag Capture
- Overload
- Elimination
- CTF Elimination
- Harvester
- Last Man Standing
- Double Domination
- Domination
Instant Gib and All Rockets weapons modes are supported.
For a single player , "bots" are available for your personal pulverizing pleasure.
Download OpenArena
Crossfire
Crossfire is an open source, cooperative multiplayer graphical RPG and adventure game. Crossfire is based in a medieval fantasy world and is similar to other games of this genre. Since its initial release, Crossfire has grown to encompass over 150 monsters, about 3000 maps to explore, an elaborate magic system, 13 races, 15 character classes, a system of skills, and many artifacts and treasures.
Download Crossfire
Warsow
Warsow is set in a futuristic cartoonish world where rocketlauncher-wielding pigs and lasergun-carrying cyberpunks roam the streets. It is a completely free, fast-paced first-person shooter for Windows, Linux, and Mac OS X.
Speed and movement is what Warsow is all about. Like a true cyberathlete you jump, dash, dodge, and walljump your way through the game. Grab power-ups before your enemy does, plant a bomb before anyone sees you, and steal the enemy's flag before they know what is going on!
Our goal is to offer a fast and fun competitive first-person shooter without hard graphical violence - Warsow has no blood or guts flying around. Red stars instead of blood indicate hits and colored cubes replace guts as gib effects.
Downlaod Warsow
Team Fortress 2
Free multiplayer class-based first person shooter game with funny cartoon designs .
Download Team Fortress 2
Battlefield Play4Free
Battlefield Play4Free is a modern warfare battlefield online multiplayer FPS game built on a modified version of Battlefield 2's game engine .It combines features from both Battlefield 2 and Battlefield: Bad Company 2 .
Combat Arms
Combat Arms is a free game like counter strike developed by Nexon. It has customizable characters and many maps and game mods such as Elimination ,Search and Destroy ,One Man Army ,Capture The Flag and Spy Hunt .After winning matches you earn ranks and cash to buy new weapons and gears just like counter strike .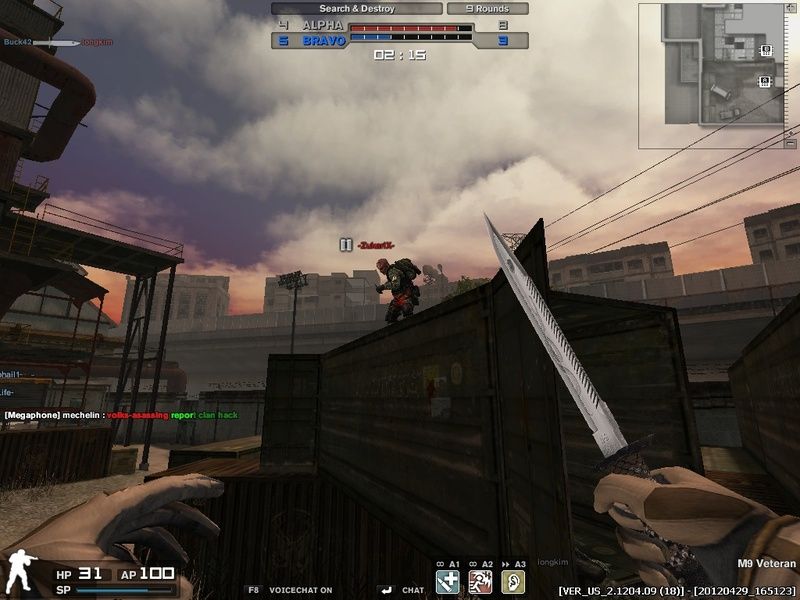 Project Blackout
http://www.youtube.com/watch?v=Na5pMW0lIIc
Wolfenstein: Enemy Territory
Wolfenstein: Enemy Territory is a free downloadable multiplayer game like Counter Strike .It has team-based combat between Axis and Allies in addition to a singlepalyer campaign mode .Wolfenstein doesn't have high res graphics but its really addictive multiplayer game .
Urban Terror
Urban Terror is cross-platform free multiplayer first person shooter ,started as as a Quake III: Arena mod then became a stand alone game. Although it's tactical shooter game with classic gameplay modes such as Team Deathmatch and Steal The Flag , Urban Terror tends to prefer fun over realism .Also Urban Terror has cool sound effects and great performance even on old machines .